Uncovering the Truth Behind Thoracic Outlet Syndrome: What You Need to Know
Thoracic outlet syndrome is a condition that can be caused by compression of the neurovascular structures in the space between your collarbone and first rib. It can present with a variety of symptoms, including pain, weakness, and numbness in the neck, shoulder, arm, hand and fingers.
Thoracic outlet syndrome can be caused by injury, trauma, or anything that might put repetitive stress and pressure on the thoracic outlet space and compress the neurovascular structures within it. This might include activities such as carrying a heavy bag for long periods, sleeping in an awkward position, or poor posture.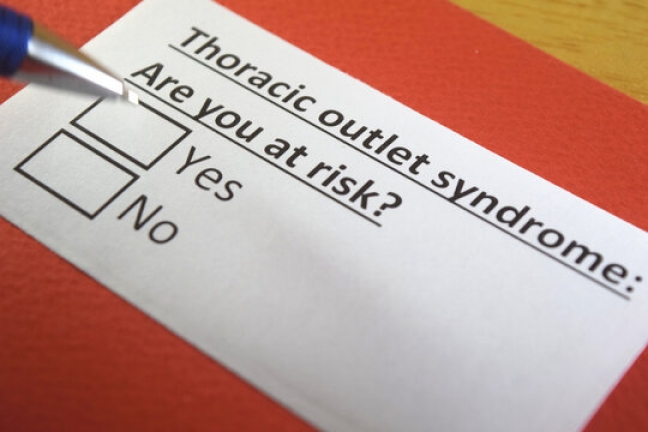 Posture plays an important role in determining whether or not an individual is likely to develop TOS. Those with rounded shoulders, slouched sitting postures and excessive leaning while standing are more prone to developing the condition.
The diagnosis and management of thoracic outlet syndrome (TOS) has been studied intensively over the years. With research indicating that TOS is often accompanied by symptoms such as a dull ache in the shoulder and arm region and paresthesias in the upper limb. Generally people suffering with TOS will experience decreased movement of the shoulder or decreased sensation in the upper limb.
Clinical diagnosis of TOS is based on symptomatology and physical examination, while imaging techniques such as magnetic resonance imaging (MRI), computed tomography (CT) or angiography can help in confirming the diagnosis. Although the diagnosis of TOS is based mainly on symptomatology and physical examination findings, laboratory testing may help to provide further confirmation. These tests can include blood tests to check for inflammation, electromyography (EMG) to assess nerve dysfunction, X-rays to check for deformities or other abnormalities, or an arteriogram to check for vascular compression.
TOS Causes neurovascular structures compression
Research indicates that conservative treatment options for the condition depend on the severity and type of TOS. Treatments include physical therapy, lifestyle modifications, medications, injections and surgery. Conservative management options, such as stretching, physical therapy, and supportive equipment, may be beneficial in reducing symptoms of TOS.
Treatment for TOS is aimed at relieving symptoms, restoring function, and addressing any underlying causes. In addition to physical therapy, exercise, and lifestyle modifications, other treatments may include medications such as anti-inflammatory drugs and/or muscle relaxants, and injections of pain medication or steroids.
Posture plays an important role in determining whether or not an individual is likely to develop TOS.
Surgery may be recommended in some cases of thoracic outlet syndrome, particularly if conservative treatments are found to be ineffective. The type of surgery used will depend on the cause of the condition, and could involve the release of muscles and tendons.
After surgery, patients may require physical therapy to help with the rehabilitation process, and to ensure that they regain full mobility and strength. It is also important to address any postural or ergonomic factors that may have contributed to the condition.
TOS is often recurrent, so it is important to avoid activities or positions that could aggravate the condition. Good posture and regular exercise help to keep these structures in balance and healthy, thus reducing the chance of recurrence.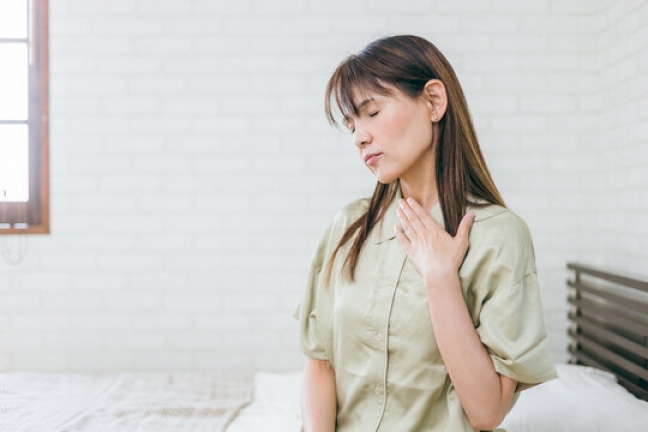 It is important to note that thoracic outlet syndrome should not be mistaken for other conditions. It is essential to seek medical advice to accurately diagnose the condition and begin the appropriate treatment. Despite the challenge TOS presents, thoracic outlet syndrome is manageable. With proper diagnosis and treatment, individuals can expect to return to their daily activities and enjoy a better quality of life.