Spinal Decompression Therapy in Toronto and Scarborough
Our multidisciplinary rehab clinics use spinal decompression to treat a variety of spinal conditions.
Our clinic uses the DOC decompression table. This state of the art innovative technology was created by pivotal health systems and was cleared by the FDA for use in back pain treatment.
The DOC Decompression Table is Used to Treat:
Herniated Discs
Degenerative Disc Disease
Facet syndrome
Spinal Stenosis
And has also been proven to help with sciatica
Spinal Decompression Therapy is a Safe, Non-Invasive, Non-Surgical Alternative to Reduce Back and Neck Pain
Our Chiropractors and Physiotherapists will perform an individualized initial assessment to determine if you are a candidate for spinal decompression therapy  Not everyone is a candidate for spinal decompression and other options will be offered to the patient .
Spinal decompression at our Toronto and Scarborough clinics take approximately 20 minutes and should be performed daily for two weeks then reduced to three times a week. Many patients report relief from their pain and other symptoms during the first few treatment sessions and some experience dramatic pain relief after completing their prescribed treatment program.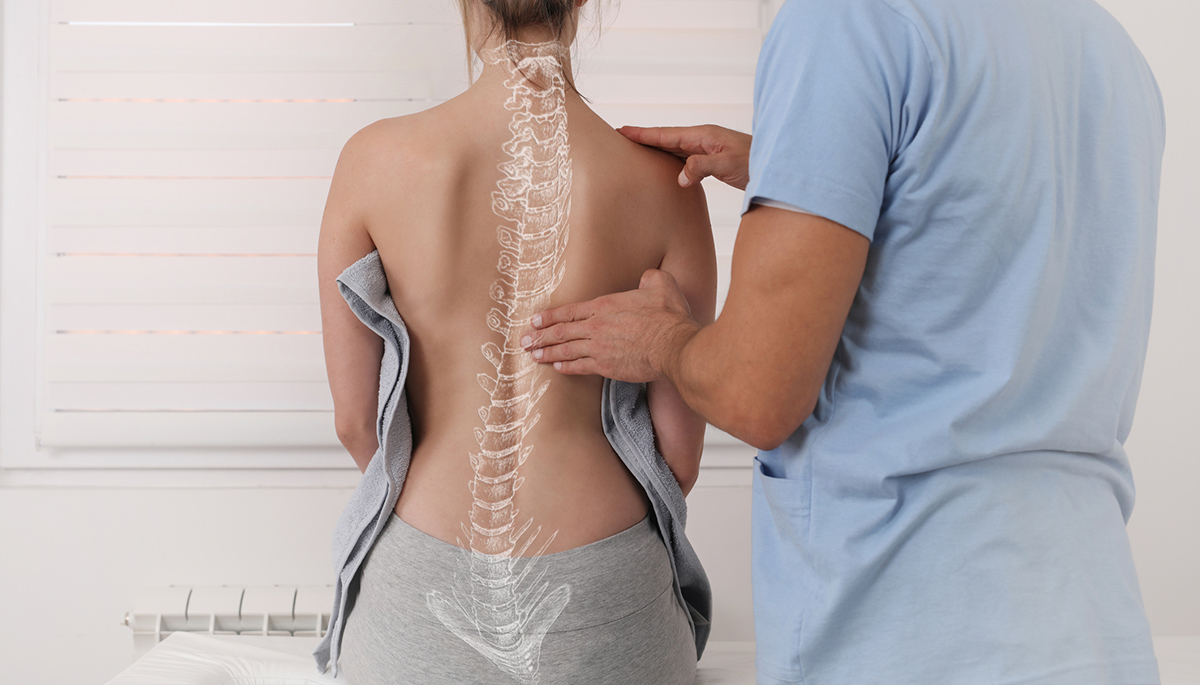 Spinal Decompression Frequently Asked Questions
How Does Spinal Decompression Help?
Non-Surgical Spinal Decompression slowly lengthens and decompresses the spine, creating negative pressures within the discs. This reversal of pressure creates a vacuum inside the discs that helps to reposition bulging discs and draw extruded disc material back into place, taking pres- sure off pinched nerves. Once the pressure is taken off the nerves the pain, numbness and tingling go away.
What are the Symptoms?
Common symptoms of a herniated disc include:
Electric, Stabbing, Shooting or Burning Pain down an arm or leg
Tingling in the hands or feet
Numbness in the hands or feet
Muscle Weakness
What is the Typical Treatment Protocol?
A typical spinal decompression treatment protocol consists of about 12–20 sessions over four to six weeks. Some conditions require fewer visits; some require more. Many patients report relief from their pain and other symptoms during the first few treatment sessions, and most experience dramatic pain relief after completion of their prescribed treatment program.
Will it Work?
Based on 6 years of experience and thousands of pa- tients treated we have noticed that the overall success rate is around 80%. We consider this success rate to be very good considering most of our patients have "tried everything else" with minimal or no relief, are at least a 6/10 mVAS pain level or more and have been experienc- ing their pain for greater than 6 weeks.
How Long Will it Take to See Results?
About 20% of patients will start seeing relief of pain within the first week. Around 40% of patients will have significant relief within 2–3 weeks. The remaining 20% will get significant relief between 4–6 weeks. Less than 20% will experience no relief or minimal relief. Very rarely will a patient get worse.
Contact Toronto Physio Therapy to Book an Appointment
Are you looking for a reputable spinal decompression provider in Midtown Toronto or Scarborough? We're conveniently located at Bloor & Dufferin or Eglinton & Kennedy Rd in Scarborough.
At Toronto Physio Therapy, we offer physiotherapy, chiropractic, acupuncture, and massage therapy services that are covered by your health insurance. We also accept motor vehicle accident insurance claims as well as out-of-pocket payments.