WHO WE ARE
Injury Rehabilitation Clinic in Toronto Specializing in Physiotherapy, Chiropractic, Massage Therapy, and Acupuncture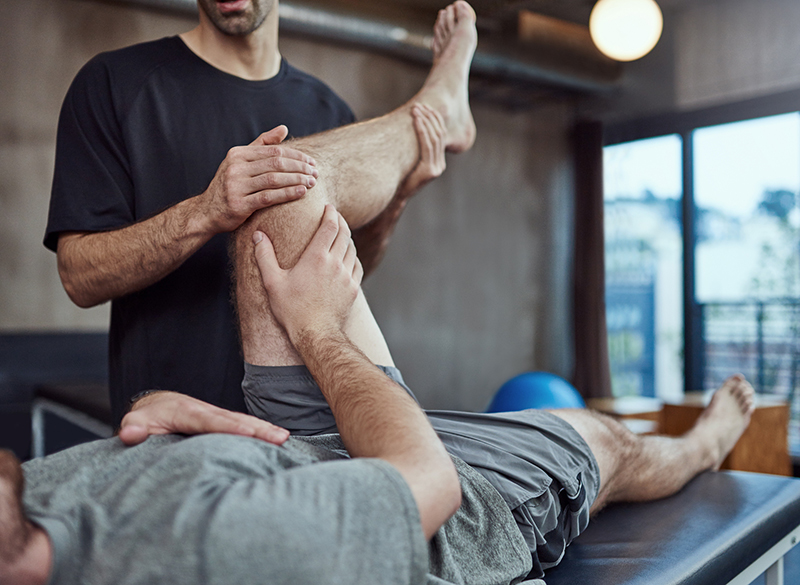 Celebrating over 20 years in business, we are a fun, energetic, easy-going, caring, knowledgeable and hard working group of professionals in Toronto and Scarborough that have one main goal in mind: to help you recover.
As you will notice on your first visit at our Toronto or Scarborough injury clinic, we are a very close-knit team and strive to make everyone feel welcome and at home.
We Can Help You Recover
Whether you have suffered an injury through an automobile accident, workplace injury, sports injury, or simply a personal injury, we can begin the healing process with a thorough consultation and careful assessment of your injuries.
No matter where you live, getting the proper treatment for your injuries should be a priority. At Toronto Physio Therapy, you will have access to the facilities that best suits you needs.
Our Toronto physiotherapists are experts for treating musculoskeletal and orthopaedic conditions and injuries without surgery. We provide individualized treatment and care, and never see more than one patient at a time. We believe that this allows us to really get to know our patients and their unique needs.
Our Toronto Chiropractors specialize in treating dysfunction in the nervous system and how that interfers with your muscle and joints. When you come to our clinic we will employ an individualized approach to your recovery. Our chiropractic team use hands-on therapy manipulation and other soft tissue techniques.
Our registered massage therapists have undergone extensive training in the field of manual therapy. They use their hands, arms, and elbows to relieve tension and promote healing. Massage therapy is used to treat symptoms resulting from car accidents, workplace injuries, sports injuries, and more.
Toronto Physio Therapy have been providing acupuncture treatment to clients for over 20 years. Acupuncture is a safe and effective alternative treatment method that involves inserting a very thin and sterile needle into a very specific point in the body called meridians.
Cupping is very popular form of therapy these days. Cupping is safe, fast and effective pain relief technique because it is improving circulation in the local (anatomical) affected area as well as improving circulation of qi (energy) through acupuncture meridians.
Laser therapy at our Toronto clinic delivers specific red and near-infrared wavelengths of laser light to induce a therapeutic effect within the body. During each painless treatment, laser energy increases circulation, drawing water, oxygen and nutrients to the damaged area.
Shockwave therapy is an effective way to treat soft tissue injuries at our Toronto and Scarborough clinics. By using acoustic sound waves to target the affected area, shockwave therapy can help increase metabolism and circulation, stimulating the body's cells responsible for healing injured tissue and bone.
Orthotic insoles are custom made for each individual to help maintain proper support and correct function of the foot and ankle. Pain in the foot/ankle is usually caused by an imbalance which can result in pain in the foot, ankle, knee and shin. The Orthotic insole will correct the imbalance and support your foot.
Our injury rehabilitation clinics use spinal decompression to treat a variety of spinal conditions. Our clinic uses the DOC decompression table. This state of the art innovative technology was created by pivotal health systems and was cleared by the FDA for use in back pain treatment.
WHY CHOOSE US?
We Treat All Sorts of Injuries – Visit Our Multidisciplinary Clinics in Toronto
We specialize in providing workplace injury rehabilitation, motor vehicle injury rehabilitation, slip and falls, as well as any other personal injuries.
Toronto Physio Therapy are here whenever you need us – from the minute you walk into our rehabilitation facilities until the day you complete your treatments.
The physicians, assistants and our team will be dedicated towards your overall wellbeing, recovery and treatment of all your injuries. It is this type of commitment and dedication that sets us apart from all other rehabilitation facilities and centres.
With Toronto Physio Therapy, you are a part of the family.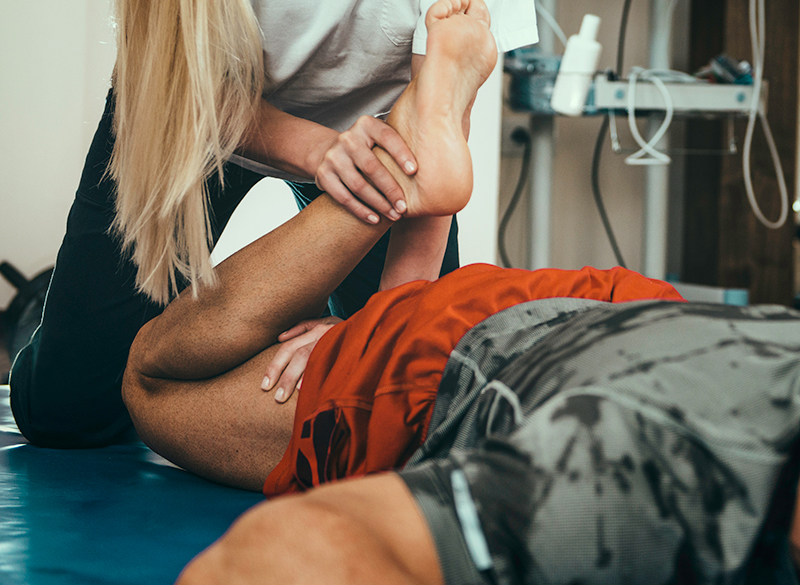 Request an Appointment
Please fill out the form below and we will be in touch with you as soon as possible to schedule your appointment.