Exercise Rehabilitation Programs in Toronto and Scarborough
How We Work
At Toronto Physio Therapy, regardless of your case, we will have a plan that is made professionally and individually for you. Your plan will be custom fit with a series of muscle balance exercises, stretching or strengthening exercises developed in order to heal and prevent re-injury.
Each patient's exercise program is individualized to improve:
Range of Motion
Flexibility
Strengthening/Conditioning
Endurance.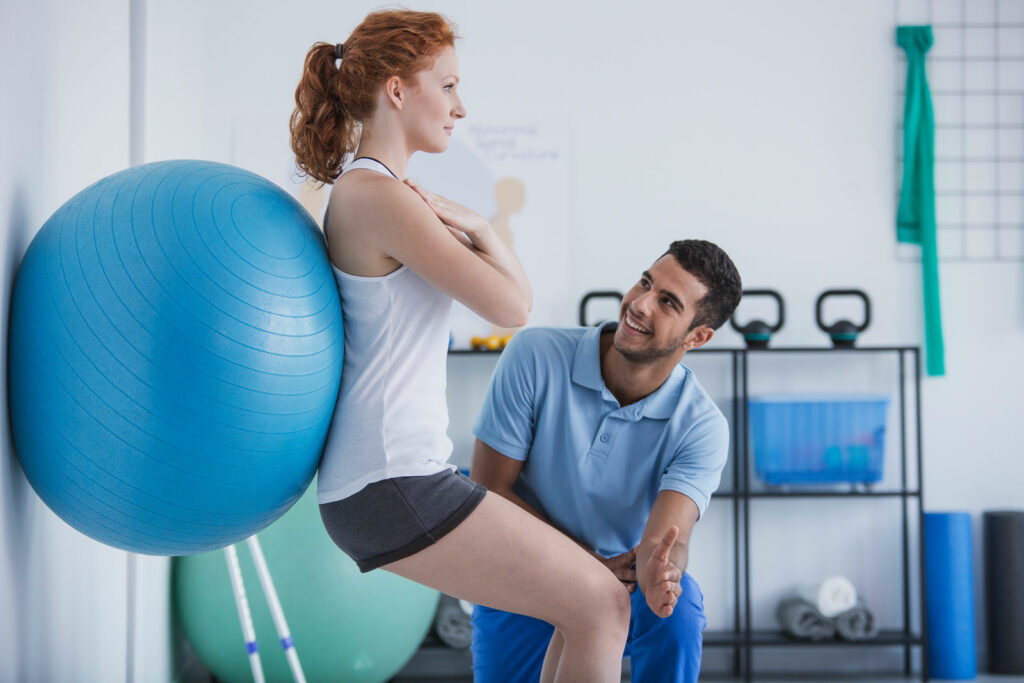 We firmly believe that participating in proper exercising a person is more likely to recover quickly, experience less stress and sooner return to activities of daily living.
At our rehabilitation facilities in Toronto (Bloor Dufferin Rehabilitation Centre) and Scarborough (Active Therapy Works), we hope to teach our patients that most injuries can be avoided by preventing muscle imbalances and staying fit and active.
Some of Our Techniques
McKenzie stretch/strengthening
Work hardening
Targeted muscle stretching/strengthening
Biomechanics
Postural/stability Correction
Exercise is Good for Treating
Postural deficiencies
Strength/flexibility
Endurance
Increasing range of motion
Preventing re-injury
Biomechanics
Improving overall attitude and outlook
At our Toronto physiotherapy and rehabilitation clinic, all exercises are supervised by our registered kinesiologist. Your exercises can take anywhere from 10 minutes to one hour, depending on your case or your desire to get better!
Book an Exercise Program Consultation Today!
Are you looking for a physiotherapy and rehabilitation provider in Midtown Toronto or Scarborough? We're conveniently located at Bloor & Dufferin or Eglinton & Kennedy Rd in Scarborough. 
At Toronto Physio Therapy, we offer physiotherapy, chiropractic, massage therapy services, and others that are covered by your health insurance. We also accept motor vehicle accident insurance claims as well as out-of-pocket payments.