Customized Orthotic Solutions in Toronto and Scarborough
Trust Toronto Physio Therapy With Your Orthotic Insoles – Book an Appointment Today!
Orthotic insoles are custom made for each individual to help maintain proper support and correct function of the foot and ankle. Pain in the foot/ankle is usually caused by an imbalance which can result in pain in the foot, ankle, knee and shin. The Orthotic insole will correct the imbalance and support your foot.
Our mission is to care about the client and for the client to feel like they are able to achieve maximum function in their life. We always strive for the same level of quality and satisfaction.
Conditions for Orthotic Insoles
Achilles Tendonitis
Ankle Sprains
Flat Feet
Arch Pain
Pronation
Bunions
Knee/Shin/Toe pain
What is the Process?
A walking assessment will be performed in order to assess how you walk and a mold will be taken of your feet. We use a foam cast and will push your foot down firmly into the mould. Upon completion, the mold will be sent to a lab where a plastic orthotic insole will be made. Once you receive you custom made orthotic insole, you may wear it in any closed shoe to provide the necessary support and alignment of your moving foot.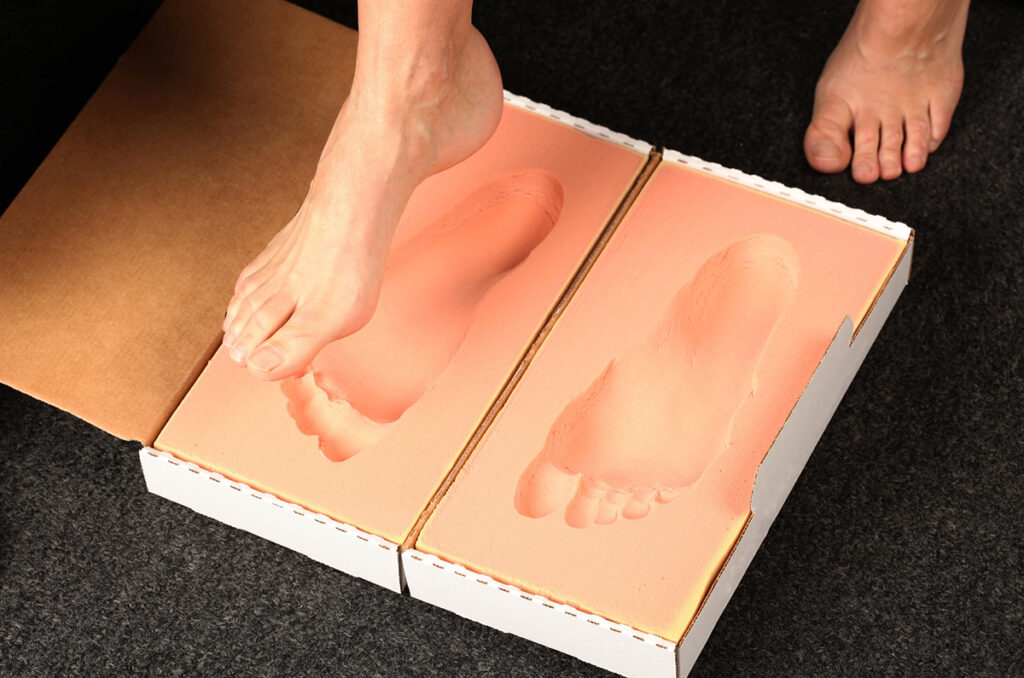 Contact Toronto Physio Therapy to Learn More
Contact our Toronto clinic (Bloor Dufferin Rehabilitation Centre) or Scarborough clinic (Active Therapy Works) today to book your appointment and get started.
In addition to custom orthotic insoles, we offer physiotherapy, chiropractic care, massage therapy, acupuncture, cupping, and more services that are covered by your health insurance. We also accept motor vehicle accident insurance claims as well as out-of-pocket payments.