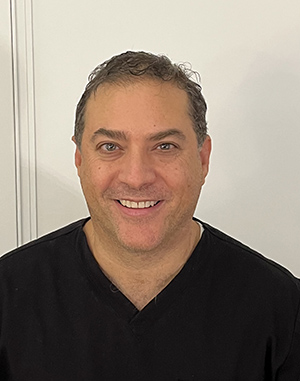 Dr. Andy Somogyi, B.A. Hons, D.C.
Chiropractor
Exactly 35 years ago, I first realized my passion for chiropractic care. At only sixteen years old, when I was suddenly awakened by excruciating back pain. It was difficult for me to stand upright or walk properly. I was rushed to the emergency room where the doctor diagnosed me with a case of scoliosis and suggested an immediate visit to the chiropractor. The following week at my initial chiropractic assessment, the doctor determined that I did not have scoliosis but rather, I had a bad case of muscle spasm with joint irritation. I attended chiropractic appointments initially twice a week, then weekly for the following three months.
With each visit, I continued to experience relief and greater mobility. I am so grateful that over my career as a chiropractor I have had the opportunity to provide this relief and care to thousands of patients. Restoring the daily function of my patients and watching their faces light up after having an initial treatment/adjustment is an incredibly rewarding feeling.
I graduated from the Canadian Memorial Chiropractic College in 1998 and have been practicing for over 20 years. I am a member in good standing with the Ontario Chiropractic Association, the Canadian Chiropractic Association, and the College of Chiropractors of Ontario.
Whilst I also continue to be an active member of the York Peel Chiropractic Society. I'm married to a wonderful wife and blessed to have two children Jeremy and Joelle. In my spare time, I enjoy traveling and exercising. It would be a pleasure to help you recover, feel better and live a healthier pain-free lifestyle.